The following SAP CRM training guide how to create business partners- Person, Organization, group step by step. In our previous training tutorials we have learnt overview of business partner and business partner groupings.
Lets learn how to create Business partners (Person) in SAP
Step 1: – Enter transaction code "BP" in the SAP command field and enter.

On maintain business partner screen, click on "Create person" (F5).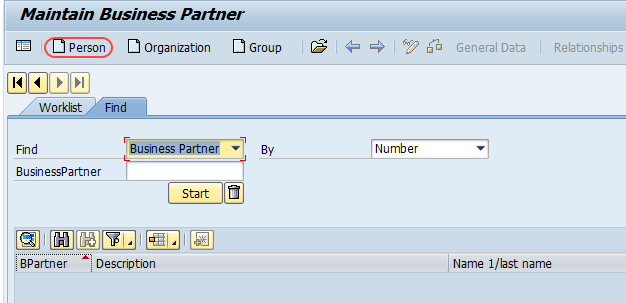 Step 2: – On create person overview screen, update the following details.
Grouping: – Update the business partner grouping, grouping assigns the new number for the business partner.
Create in BP Role: – Select the appropriate the role in which you want to create business partner.

You get a message of "change to another BP role in create mode", click on create button.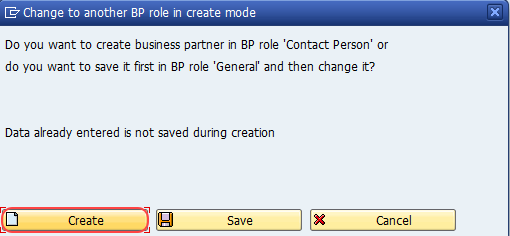 Step 3: – Update address details like name, last name and address details.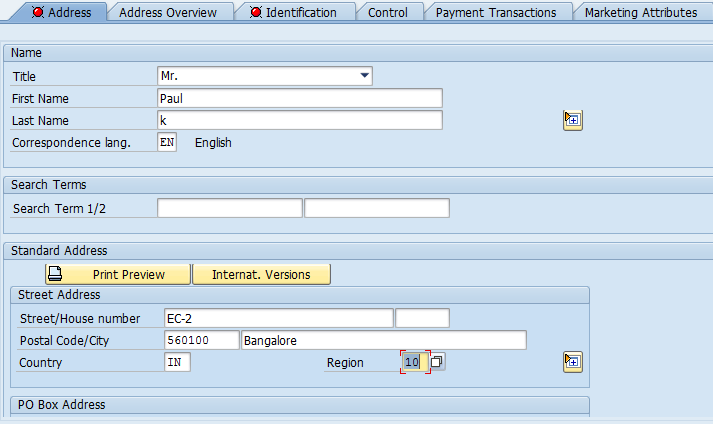 Select the another tab identification, control, payment transactions, marketing and update the required details. After updating all the information, click on save button and save the configured business partner data.
Thus new business partner- Person is created.
How to create organization business partners
Now go back to main scree an Click on "Organization " option to maintain organization business partner.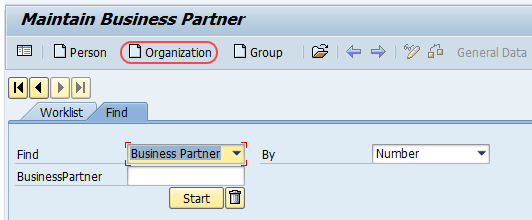 In next screen, Select grouping and business partner (BP) role.

Select "create" option.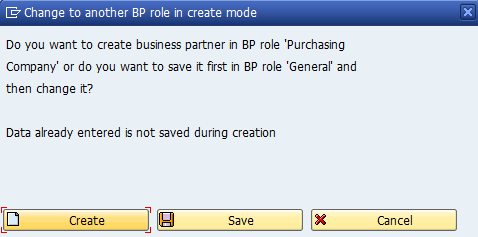 Update the address details like company code and its address details.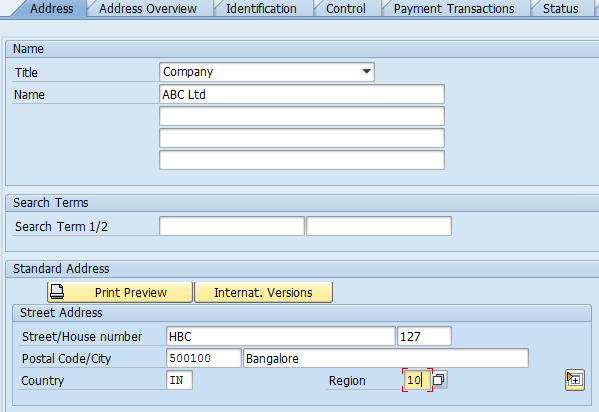 Click on save button and save the configured data.
How to create Group Business partners
Similarly like person and organization BP, you can create group business partner by selecting group.