Number Ranges for CRM Service Transaction
The following SAP CRM training guides how to maintain number ranges for CRM service transactions in CRM systems step by step. In our previous SAP CRM tutorials we have learnt how to define organization data profile for Sales and service scenarios.
You can create number ranges for CRM service transaction by using the following navigation transaction method.
SPRO >> IMG >> SAP Customizing Implementation guide >> Customer Relationship Management >> Transactions >> Basic Settings >> Define Number Ranges >> Number ranges for Service Processes.
Step 1: – Enter Transaction code "SPRO" in the SAP CRM systems command field and enter.

Step 2: – Select "SAP Reference IMG" from he Customizing Execute project screen.
Step 3: – On display IMG screen, follow the IMG path and select "Define number ranges"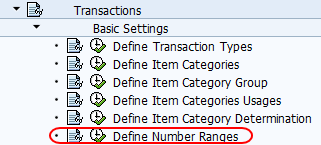 Step 4: – On choose activity screen, double click on "Number ranges for service processes"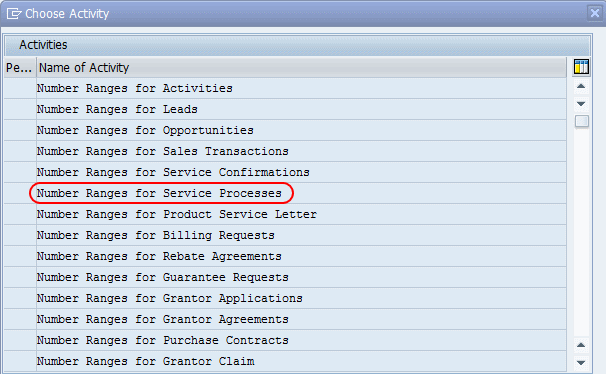 Step 5: – Click on "change intervals" to maintain number ranges as per business requirements.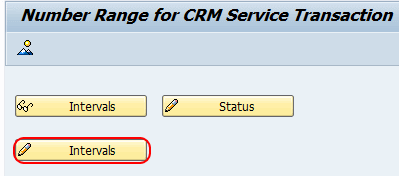 Step 6: – On the next screen- Maintain number range intervals, Click on "Insert Interval"
Step 7: – On insert interval screen, update the following details.
No: – Update the two digits key that identifies the Number range for CRM service process.
From Number: – Update the starting number of CRM service process number range.
To number : – Update last number of number range interval.
Current Number: – By default the current number will be zero.
Ext: – Select this option if the number range interval is only for external assignment purpose.
After maintains the number ranges intervals, click on"+" insert option.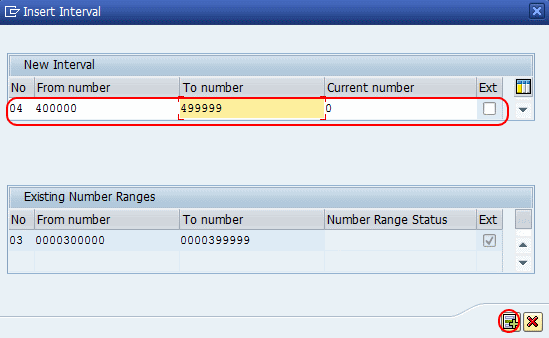 Click on save button, ignore the warning message and save the configured data. Successfully we have defined Number Ranges for CRM Service Transaction.