Define Business Partner Roles- The following SAP CRM training tutorials guide how to define business partner roles and BP roles categories step by step. In our previous SAP CRM tutorials we have learnt about business partners overview and how to assign number ranges to Business partners.
Step 1: – You can define business partner roles by the following navigation method.
SAP IMG >> Cross Application components >> SAP Business Partner >> Business partner >> Basic settings >> Business Partner roles >> Define BP roles
Step 2: – On change view BP Roles overview screen, click on create option to create new BP roles.

On new entries overview screen, Update the following details.
BP Role: -Update new the Business.
Title–  Update the title of business partner role.
Description: – Update the descriptive text of the BP roles.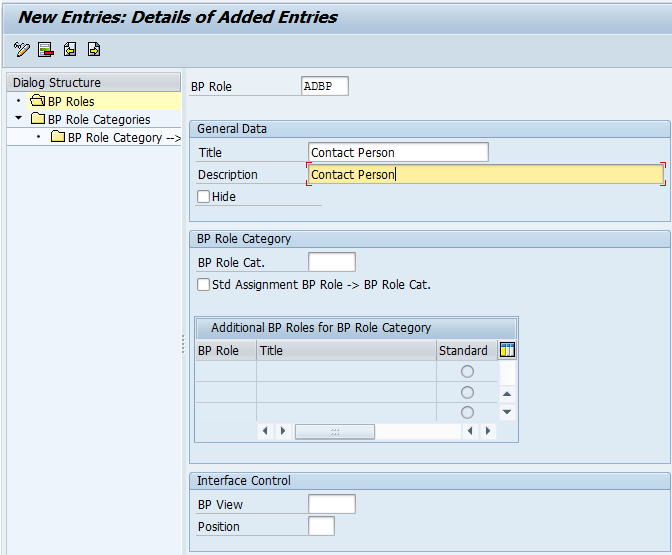 Double click on "BP Role Categories" and update the following details.
BP role Category- Update the new ID that identifies business role category.
Update the title and descriptive text of business role category
Select the business partner categories such as organization, person, group.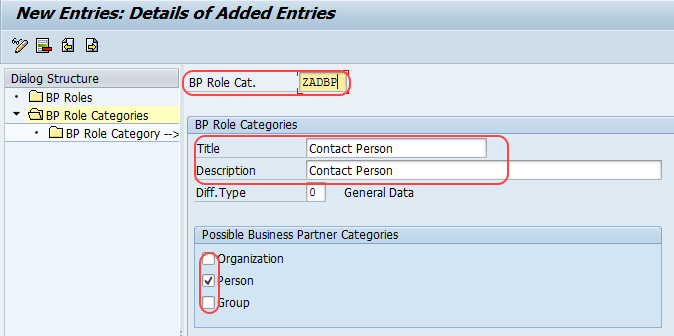 Now go back and update category id in the BP role category field.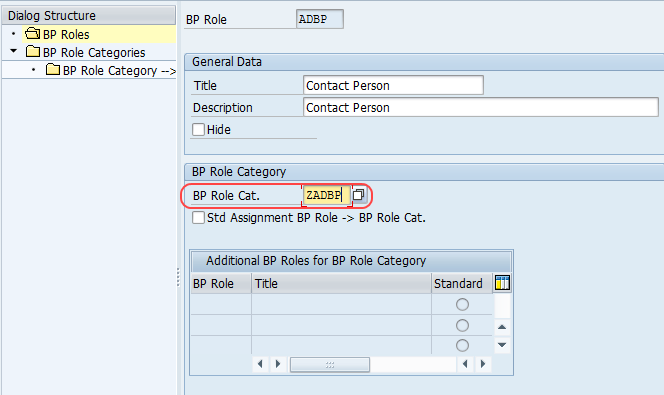 After updating all the details, click on save button and save the configured business roles in SAP.