Number ranges for Budgeting
The following sap training tutorials guides you how to create number ranges for budgeting in SAP step by step. In our previous training tutorials we have discussed about how to maintain budget profile in SAP
You can maintain number ranges for budgeting in SAP by using one the following navigation method.
SPRO >> IMG >> Project systems >> Costs >> Budget >> Create number ranges for budgeting
Transaction code: – OK11
Step 1: –  Enter transaction code "OK11" in the SAP command field and press enter.
Step 2: – On number ranges cost planning and budgeting screen, you will get three options
Intervals: – Intervals option displays all the budgeting number ranges that creates earlier.
Status: – Status option enables to modify the number ranges
Intervals: – Intervals enables user to maintained new budgeting number ranges as per business requirements. Click Interval tab and maintain number ranges as per organization needs.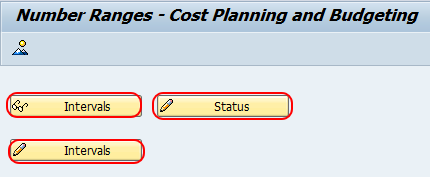 Step 3: – On define number range interval screen, click on insert interval tab (shift+f1).

Step 4: – On insert interval screen, update the following fields.
No: – Update two digits unique ID that determines number range
From Number: – Update the starting number of interval.
To number: – Update the last number of  intervals.
Current Number: – be default the current number will be "0"
Ext: – Check this option, if you want assign number assignment manually, if this option is not selected that SAP system automatically generates document numbers.
After maintaining number range interval, press enter to continue and click on insert interval to maintain another number range interval.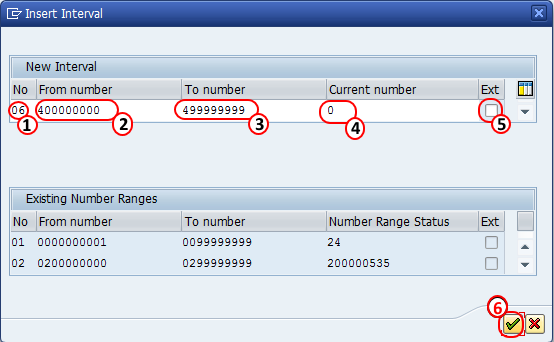 After creating number ranges for budgeting, click on save button and save the data.