T-code (OB52) Path
Financial Accounting-> Financial Accounting Global Setting-> Documents-> Posting Periods-> Open and Close posting Periods
In this activity you specify for each variant which posting periods are open for posting. Two intervals are available for doing this (period 1 and period 2). For every interval, enter a lower period limit, an upper period limit and the fiscal year.
You close periods by selecting the period specifications so that the periods to be closed are no longer contained.
Note:
There must be at least one entry for each variant. This entry must have + in column A ; the columns "From acct" and "To account" may not be filled. In the columns for the posting periods, you specify the periods which are to be opened for the variant. Via further entries, you determine more specifically which periods are to be opened for which accounts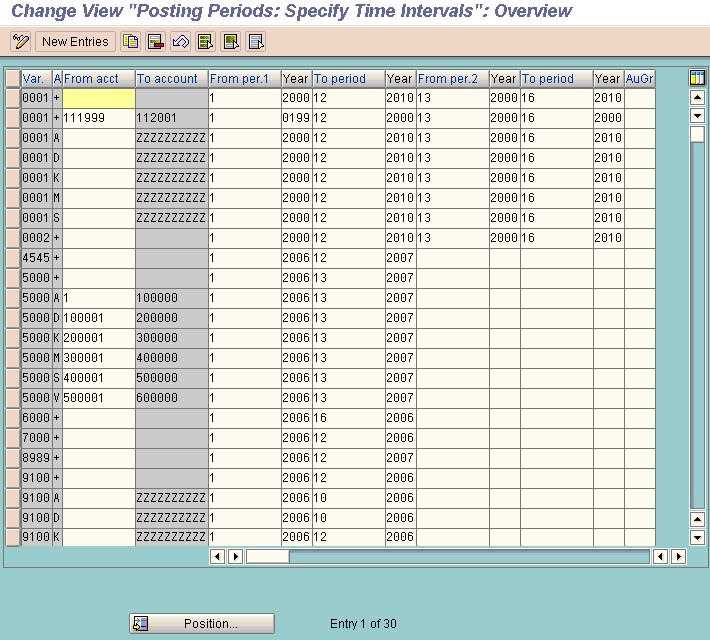 Select New Entries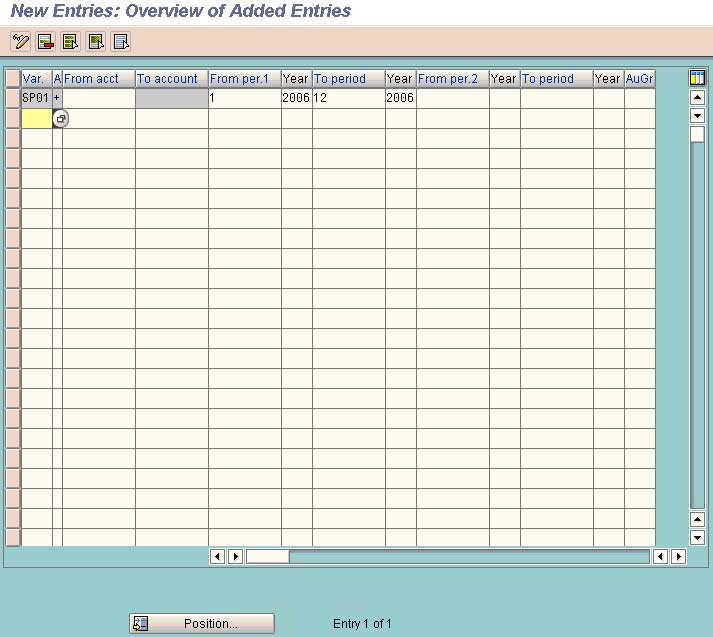 Save and exit
Define the posting company code variant in SM30 – V_T010O
Assign the company code variant in SM30 – V_001_R
Maintain the open and close posting period with OB52.
You can control period by :
1. G/L number range.
2. Company code.
3. Company code and G/L range.