Define partner determination procedure
SAP IMG Path: SPRO > SAP Reference IMG  > Sales and Distribution  > Basic Functions  > Partner Determination  > Setup Partner Determination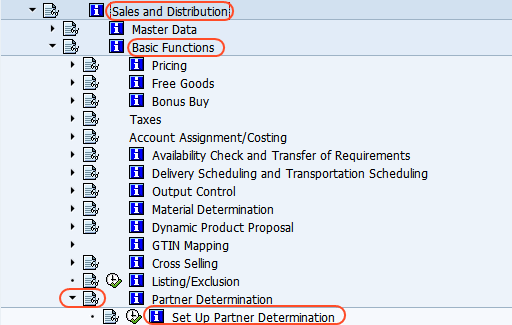 On choose activity screen, click on "Setup partner determination for Customer Master"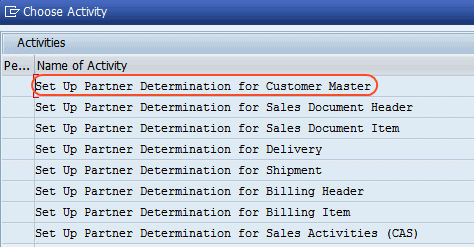 On change view "partner determination procedures": overview screen, select new entries
Select partner functions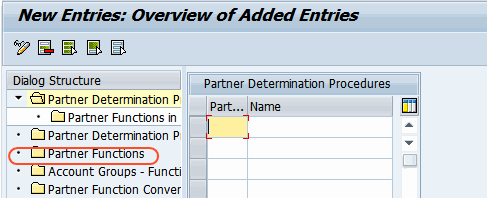 On change view "partner functions": overview, click on new entries

Update the following information
Enter function name and name of partner function
Enter partner function type
Check unique field indicator if the selected partner function is used only once or it can't have the multiple partners of that function in the customer master data.

Click save button to save the data.
Select Account group and click on "new entries"
Update the partner function and account group and press enter

Select Partner Determination Procedure and go to new entries and define partner determination procedure
Select defined partner determination procedure and click partner function in procedure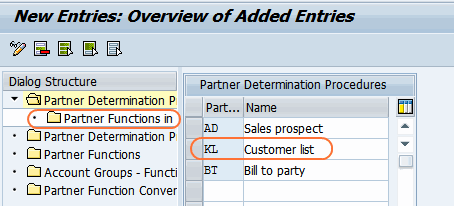 In next screen assign the partner function to partner determination procedures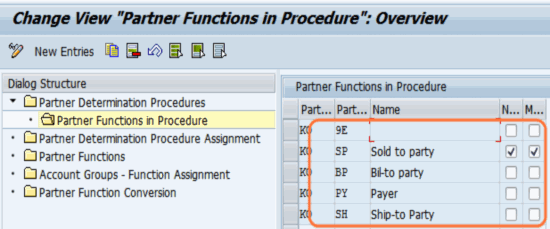 Click on save icon to save the configured data.