Create Movement types
The following steps guides you to create new movement types in SAP MM step by step.
Step 1:  – Access the transaction using one of the following navigation options.
SAP IMG Path: -SPRO > Material management > Inventory Management and Physical Inventory > Movement Types
Transaction Code: – OMJJ
Step 2: – System displays a field selection dialogue box, select the fields and press enter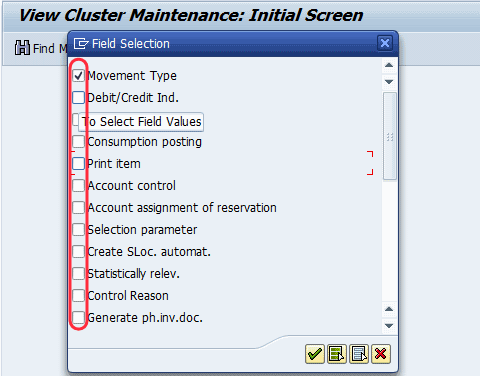 Step 3: – On the "Determine: work area: entry" enter the following information
From: Enter the movement type key that you want to copy from
To: Enter the new movement type key that you want to create.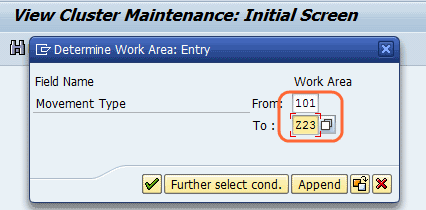 Step 4: – On "Change view movement type: overview screen, select movement type to copy and click on copy as icon
Step 5: – Enter new movement type (note new movement type should start with X, Y, Z or 9)
A pop-up window will be open and select copy all option and save.