The rapidly evolving Human Experience Management space creates the need for a highly integrated ecosystem, which in turn demands the employee information or data to be versatile in nature. For example, if we consider SAP SuccessFactors Employee Central and Employee Central Payroll applications, they both are seamlessly integrated with one another, and with various others streams generally within SAP SuccessFactors and SAP Suite along with external applications (such as: BenefitFocus, Workforce Software etc).
One of the key entity that is common across these integrated systems is the employee's unique identity, which is identified within in various applications through fields such as Person ID, User ID, Personnel Number, Business Partner etc. The integrated nature of systems generally means we need to look at managing employee data and IDs holistically, as it creates a cascading effect across applications and downstream systems.
This is one of primary reasons why SAP SuccessFactors Employee Central provides multiple options to store and integrate Employee ID. This approach with multiple options creates the flexibility along with the stability that is required to have data synchronized across multiple systems.
One such option to manage Employee ID among others is the Assignment ID field. By definition, it is a unique identifier that ties an employee to the organization. It is a multi-purpose field that is assigned to Employee Central object "Employment".
Functionally, it is similar in some of its characteristics to its closely associated field "User ID". This gives us the ability to enable and manage the field through configuration and rules. And, when enabled the field is visible in the Employment Information portlet.
One of the primary use-case to enable the Assignment ID field within SAP SuccessFactors Employee Central is for integration with Employee Central Payroll or with SAP ERP system or SAP S/4HANA system application. Within SAP SuccessFactors Employee Central, the Assignment ID has a 1:1 mapping with User ID field and when replicated it creates an equivalent 8-digit (max) Personnel Number within either of the above applications. There have been specific use cases where enabling Assignment ID offered the best plausible approach for integration and replication. Let's explore some of them below.
There was an instance where a customer was implementing SAP SuccessFactors Employee Central and Employee central Payroll and had certain validations and logic built into the Employee IDs within their legacy system. They did not want this ID to be transmitted to downstream systems. In this case enabling the Assignment ID for integration with payroll and downstream systems fit their requirements perfectly.
There was another instance where the customer wanted to retain a 9-digit Employee ID from their legacy system, in which case enabling the Assignment ID to generate the 8-digit (max) Personnel number for replication to payroll was the recommended approach. In this scenario, the approach ensures a seamless integration with not just Employee Central payroll, but also with Finance integration on SAP S/4HANA and SAP Concur applications.
With relative simplicity of configuration and enhancements, we will still be able to meet extended scenarios such as display of additional ID within payroll, employee search based on additional ID etc. There is some expected change management when it comes to reporting, but then majority of the reporting directly from payroll application including regulatory reports are based on the data that is replicated, generated and stored within payroll system referencing the Personnel Number.
It is natural in many organizations for an employee to have multiple engagements or employments at the same time and it is important to identify each of these assignments or employments uniquely so that we can track and administer data and process payroll accordingly. So, in case of Global Assignment or Concurrent Employment, enabling the Assignment ID can generate unique ID per employment information and equivalent Personnel Numbers for payroll and other downstream systems.
So, essentially Employee ID is one such element that remains in focus through out the implementation life-cycle starting from discovery, design, build/test, go-live and cut-over. Enabling the Assignment ID is a configuration activity performed in SAP SuccessFactors Employee Central followed by activities in Employee Central Payroll in order to define and replicate Personnel Number as an Employee ID.
Conclusion
In summary, Assignment ID provides the additional flexibility to meet varied customer requirements in achieving an integrated and holistic solution for managing Employee ID across multiple applications and avoiding the need for customization or ID related conversions.
A high-level illustration of the Assignment ID is provided below:
Assignment ID in Employee Central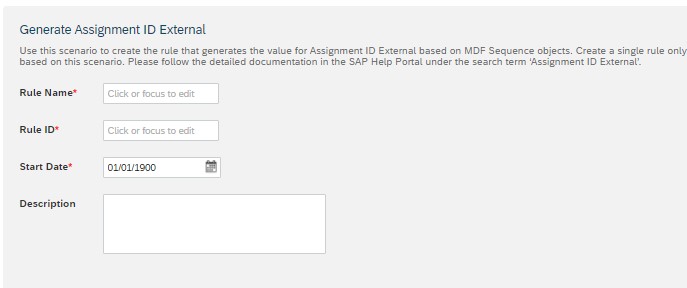 Personnel Number in Employee Central Payroll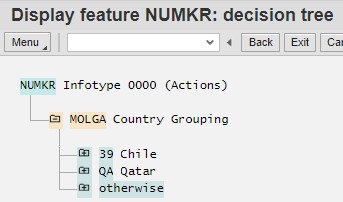 Assignment ID in Compound Employee API

Hope you enjoyed this blog post and please feel free to provide your feedback or thoughts in the comment section.