Additional Actions (0302)
Dear Gurus,
As Hiring action is Time Constraint "1", another actions like Transfer, Termination, and Promotion Not Possible on the same Day for the same "PERNR".
However there will be instances like Transfer, Termination, and Promotion for the employee on the joining date.
This is possible through info type "0302".Howver we don't maintain it manually. The additional actions will be recorded in "0302".Through "additional actions" we can run the two actions on the same date. For example we can transfer the employee or promote the employee on the same day of hiring.
This Document comprises the process of activating additional actions.
Step1:
Activation 'Additional Actions'
Navigation Path: SPRO->IMG Guide->Personnel Management->Personnel Administration->Customizing Procedures->Actions->Set up personnel actions->Activation 'Additional Actions'
Or
T.Code:OG00
Remove Test Run and Execute it.
Step2: Mataining Switch .
Table: T77S0
Make sure that the switches ADMIN and semantic code 'EVSUP' Value Abbreviation Should be '1"

This activates the Additional Actions infotype (0302).
Step3: Setting Indicator U0302
Table: T529A

Tick the second "U" which is the indicator "U0302", enables the additional action to get recorded in "0302"
******Except the Hiring Action Keep the Employment status a 'Empty' for all other actions.
Step4: Run Additional Action
Go to "PA40" and run promotion action for the same day.
PERNR: 99991501
Date Of Joining 01-01-2012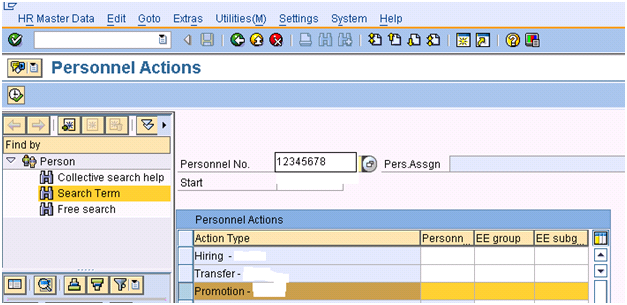 OLD Basic Pay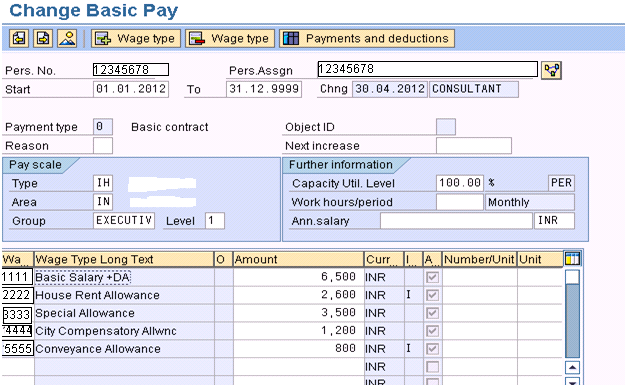 New Basic Pay: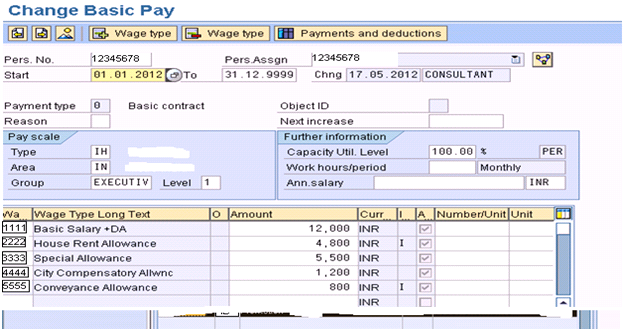 Promotion Action Stored in "0000" on the date of Hiring.