Maintain Quotation
The following step guides you to maintain quotation in SAP step by step.Vendor communicates price for material and the Request for Quotation(RFQ) needs to be updated in SAP.
Step 1:  – Access the transaction using one of the following navigation options
SAP R/3 path: – Logistics > Materials Management > Purchasing> RFQ/quotation > Quotation > Maintain
Transaction Code: -ME47
Step 2: – On the Maintain Quotation: Initial Screen, enter the RFQ  and press enter to continue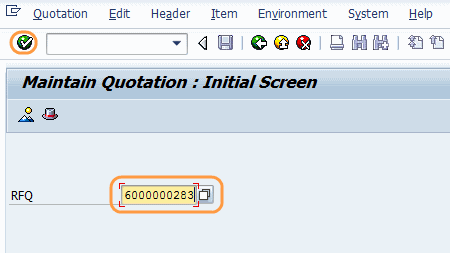 Step 3: – Select line item to enter the details quantity and date, update vendor details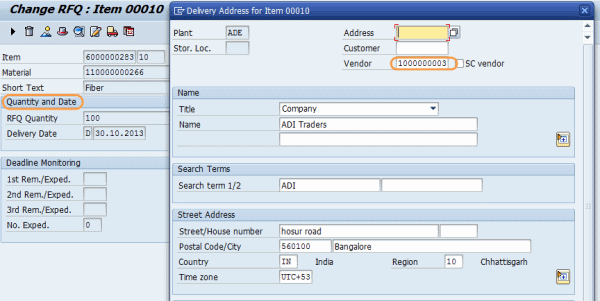 After updating all the mandatory fields, choose save button to save the quotation.
Successfully quotation are maintained in SAP.