The Fiori App Library is an online repository maintained by SAP and is one of the most helpful tools when working on Fiori Apps and S4HANA. The library lists out all the Fiori apps released by SAP with the details needed for their configuration from a Basis and Security perspective. The app library is fully online and can be accessed at the url – "https://fioriappslibrary.hana.ondemand.com/sap/fix/externalViewer/". The exact url might change but a Google search for Fiori App Library will hopefully get us what we need. The screen below shows the home screen of the library.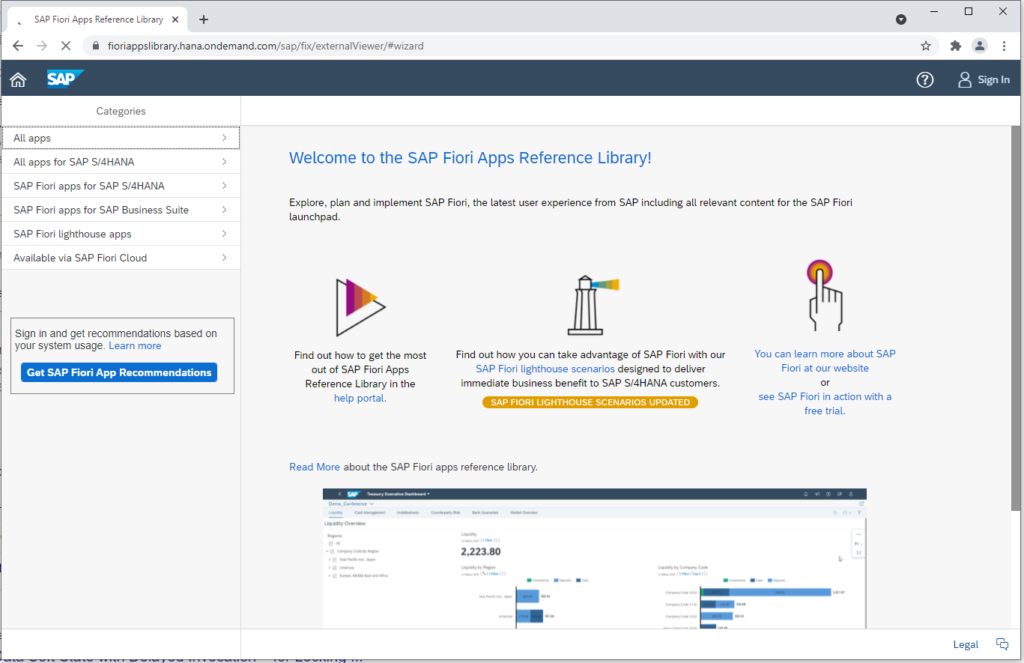 The left pane allow us to search for and filter our results based on different criteria. In the example below, we tried to filter based on a S4HANA standard role from SAP and selected the List View tab in the results screen. This screen gives a listing of all the standard app tiles mapped to the role.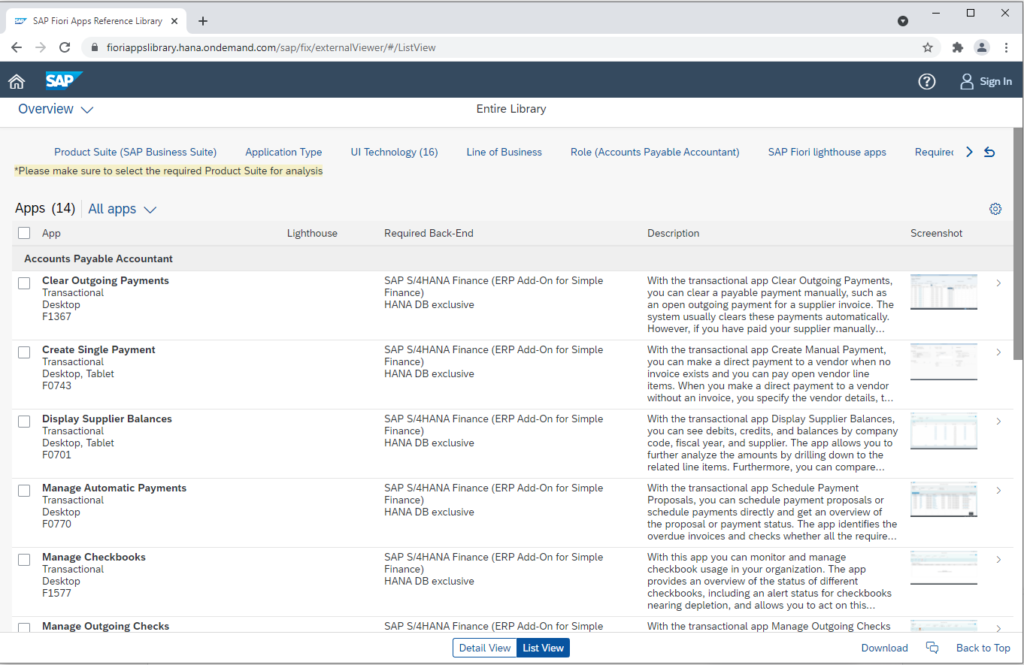 Selecting one of the apps from the above screen opens up the details of the app as shown below. Selecting the SAP S/4HANA option from the dropdown shows the details of the app relevant for S4HANA.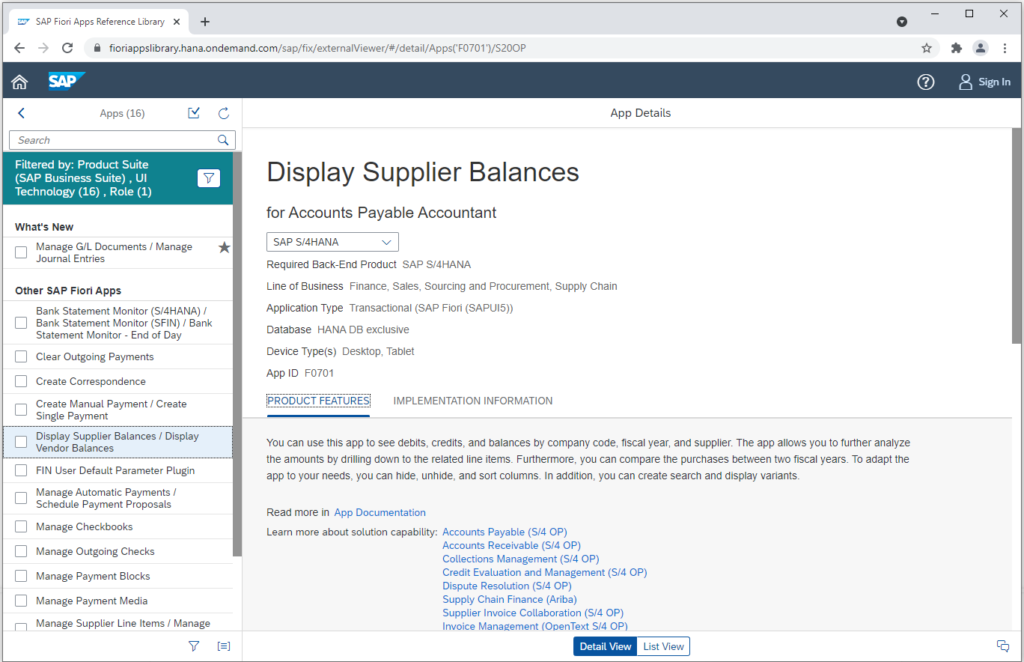 To use the app in a custom PFCG role, we need to navigate to the Implementation Information tab. We have an option to select the S4HANA version for which we are planning to configure the app. Most of the information needed for security implementation are available within the Configuration tab.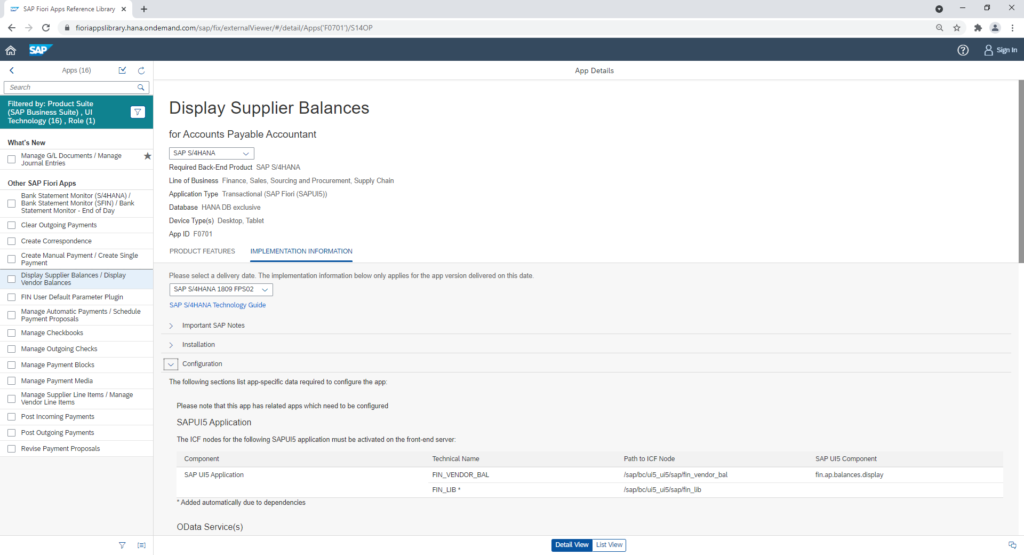 In the screen above we can see the technical name of the Fiori App. We get more details when we scroll down the configuration section. The attributes like Odata Services, Target Mapping, Technical Catalog, Business Catalog, Business Roles which are available in the Fiori App Library are very essential when creating custom fiori catalogs or generally maintaining Fiori roles in a S4HANA system.
When creating a custom catalog, we would typically start with the Business Catalog name from the app library, search for the catalog in the launchpad designer and copy over the apps and target mappings from the business catalog to our own custom catalog. The Odata service information will then allow us check the configuration/activation of the services in /IWFND/MAINT_SERVICE.